Seric XELIOS TM Solar Illumination Lamp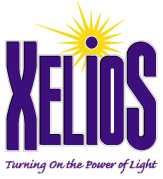 The XELIOS TM solar illumination lamp creates the most precise and accurate spectral replica of true solar emission commercially available. XELIOS combines an innovative xenon lamp design and sophisticated current management system with a proprietary spectral shaping filter to generate output most closely resembling the sun's color temperature in the mid-morning to early afternoon, which is ideal for color matching and rendering tasks. It provides robust illumination that conforms to the recommended color temperature and rendering index (CRI) parameters for color evaluation as well as bioscience applications. That means true color depiction with no flickering, line spectra or eye strain or viewing fatigue.
XELIOS TM solar illumination lamps are used extensively by professional designers, photographers, artists and researchers who wish to recreate ideal outdoor solar illumination in their studio and laboratory facilities.
XELIOS TM Sources come are available in 100 Watt and 500 Watt versions and can be configured for ceiling mount or floor stand use. Transparent (> 370 nm), frosted (>370 nm) and 'bio' filter (>300 nm) options are available. Cirrus Photonics also offers all spares and consumables required for life-long operation of the full XELIOS TM product line.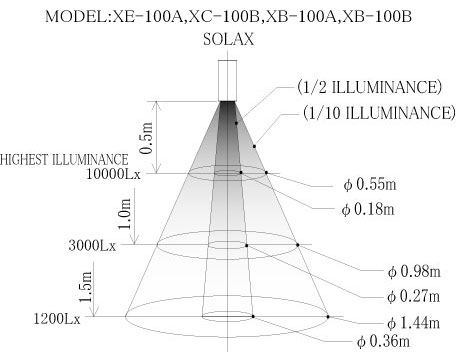 Key Features:
Full Spectrum Color Delivery
Improved Quality Control - Ideal for Production Environments
No More Flickering Due to Unique DC Current Source
Constant Output Performance Up to 2000 Hours
Choice of Filters to Recreate Any Viewing Environment
Customization Options
... More (PDF) :
---